Status Update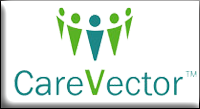 CareVector™ , our secure, personalized database, enables you to:
Review your treatment plan, including medications and supplements,
Track your treatment progress, by completing your Status Update Form, and
Receive lab results, all in one convenient place.
Having your data in one place enables you and your treatment team to review your history and evaluate trends in your treatment, so we can effectively manage your care.
To help us provide the best support to you, please click here to complete your Status Update Form at least 24 hours prior to each consultation.